B.B. Bellezza
April 2008 Newsletter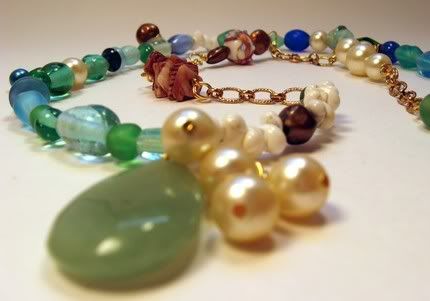 Ocean Treasures Necklace



http://bbbellezza.etsy.com/
http://bbbellezza.googlepages.com/

Upcoming Shows:

Spring ArtWalk: April 19th 10-5 and April 20th 12-5
I will be at Eastern Market on East King Street in Lancaster, PA

Humanity Fest: April 26th
At Musser Park in Lancaster, PA (During the Race Against Racism)


SALE!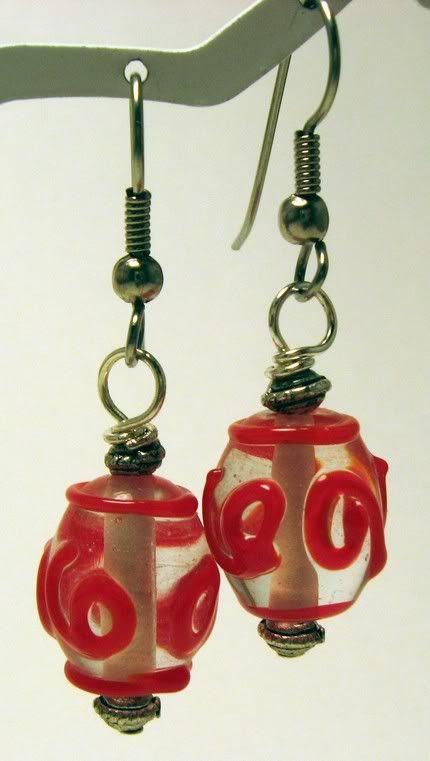 Red Swirl Earrings

The earring sale has been extended through the end of April! Buy one pair of earrings, get a pair of equal or lesser value ½ off! This includes any earrings in my shop, but excludes shipping and handling and any sterling silver upgrades.

Just go through the ordering process and wait to pay until I send you a new invoice; or pay and I will refund you for ½ of the lesser priced pair.

***Also, with every purchase in my shop, you will receive a discount coupon for 10% off your next purchase!

Other News: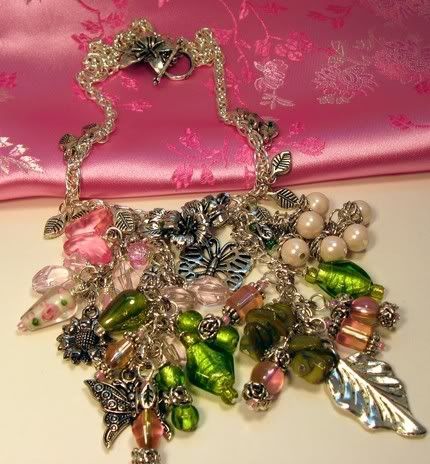 Butterfly Garden Necklace



I have officially completed the transition to selling only handcrafted jewelry and have eliminated the Bath & Body altogether. It was a difficult decision, but I need to focus on my passion and love, and that is making jewelry. I have also been busy at taking new photos of my inventory and making and listing new jewelry items. (I will take orders for bulk Eye Relaxation Pillows, too, just email me for information and pricing.)

You can now find B.B. Bellezza on Flickr! Go to http://www.flickr.com/photos/bbbellezza to see photos of my work, as well as some personal photos of our family adventures of family trips to the weird and exciting places in Pennsylvania. If you see something there that you would like that isn't in my shop, contact me and I will either list it or let you know if I can recreate it. Flickr is a great way to see my new items, as well as checking out my previous designs that have sold to get a complete idea of what I can do.

Also, I am waiting for some new business cards that I am really excited about. I can't wait to get them!

I have been writing about the inspiration of some of my pieces in my blog as well as in the listing of the item itself. Because my work is handmade, I think that there is an intimate connect between my pieces and the people who buy and wear them. I want my customers to know as much as possible about the pieces that are so dear to my heart, so that the sentiment can live on with the pieces that accompany them.

Find B.B. Bellezza:
Shop: http://bbbellezza.etsy.com/
Website: http://bbbellezza.googlepages.com/
Blog: http://bbbellezza.blogspot.com/
Flickr: http://www.flickr.com/photos/bbbellezza
Myspace: www.myspace.com/BBBellezza
Email: BBBellezza@hotmail.com