I love making my beaded charm bracelets. Right now I am making some more charms for what I believe will be a charm necklace. It has some gorgeous beads so far!
I would love to take custom orders for charm bracelets. Let me know what color and size! Just contact me!
Here is a couple of examples I have for sale now in ye old Etsy shop: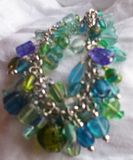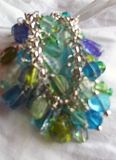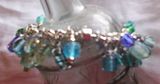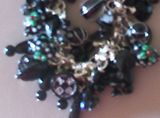 They are super fun to make, but take a long time. I wrap each charm and use 2 jump rings with each charm. They are super sturdy. I can use a magnetic clasp, toggle, lobster clasp....I am flexible.
Take Care!!
Love,
Kim