I am very happy to report, that my
eBay store
has reopened! I have a lot more stuff to load into it, but I think it is off to a great start.
Here are some examples of what you will find in my store:
Rubber Ducky...so adorable!!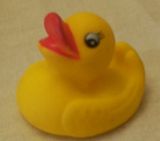 Lavender Bath Salts (my old and cute style)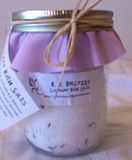 Bath Salt Tubes (New exciting style)
You can get bath Salts in a tube or a jar
(or I will still have the adorable ball jar available, as well)
Sugar Scrubs
Pretty Pink and Silver Heart Necklace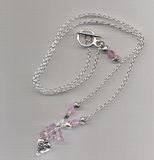 AND BOOK AUCTIONS: (Just a few to get started)
Isn't this cool? I bought authentic library cards and pockets and plan to use them to write thank you cards to my book customers. I love them!!
And of course there are some other goodies in the store, too. More will be listed as time goes on, but for today I have a couple of projects due in school that I have put off long enough because I have been sick....but more on that later!
Please check out my store:
http://stores.ebay.com/B-B-Bellezza
With each order, you will receive a free designer keychain (that I have handmade!). One per person....while supplies last. LOL
Thanks for the continued support!