THE WASHER BRACELET!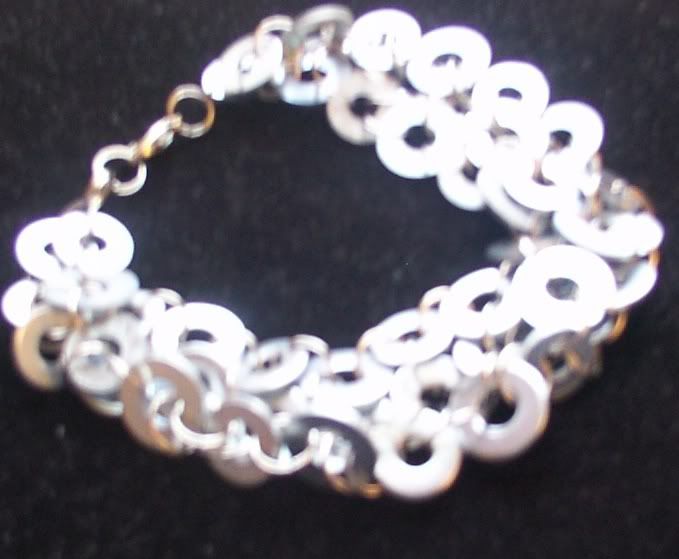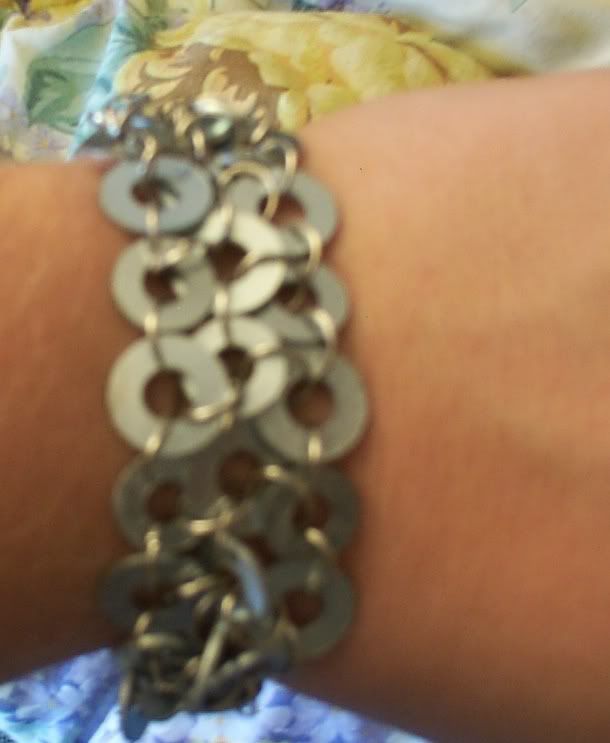 I love this bracelet. It look FOREVER to make with all the jump rings and washers. Yeah, it's made with washers. It is a bold look.
I think a choker necklace would be really cool in this look, too. I hope to work on that sometime in my crazy schedule.
This is for sale on Etsy for $15.
http://www.etsy.com/view_item.php?listing_id=238347
Let me know what you think!