Hello Beautiful Bloggers:
I wanted to give you a little inside tip on a sale that I will have starting tomorrow! All jewelry listed will be BOGO -- Buy One Get One Free! Custom orders will not be included. I haven't decided when the sale will end yet, so you will probably want to act fast.
I am really excited to get going again after my break. I would probably start listing right this minute, but I need to take photos and I hate taking photos with my flash and never quite get the lighting right unless it is daylight out. Maybe I will do some things tonight, though....
Here are some examples of my jewelry--by no means an exhaustive list....and I have a lot more styles coming....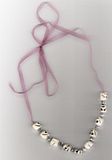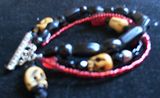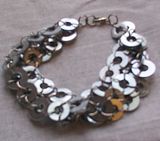 Of other news, we have finally had our first snow! YAY! I am excited (now that I am at home and do not need to go anywhere for a while!) I just brightens everything up. I completely hate winter, seriously. I hate the dreariness and the fact it gets dark so early and how cold it is. Snow helps with the dreariness and the dark (not so much the cold, though- LOL).
So, be turned in to the store tomorrow. Loads of bath and body products will be listed as well as BOGO jewelry.
Here's the link:
http://bbbellezza.etsy.com
While you are at it, check this shop out:
http://heiwen.etsy.com
I just bought a couple of things and they are working on something else for me. Wendy is so nice and she is a real-life hero in my book. Please support them if you see something you like.