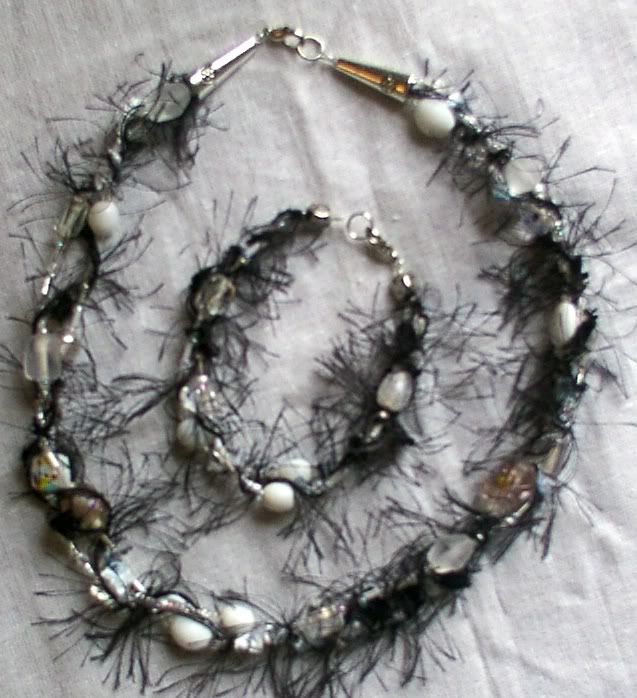 This funky necklace and bracelet set is for sale right now in my Etsy shop. It is made with 2 strands of clear and white glass beads of all shapes and sizes interwoven with funky yarn. I have just discounted the price and made this a set so you will get a great deal!

Like the idea, but not the color, just let me know and I can create a custom piece just for you! Or if you want just one of the pieces, I can break it up for you.

$28.00 for the set. Let me know you're a myspace friend....I will throw in a pair of earrings to match!
You just can't go wrong!