I am so thrilled with the success of the
One World One Heart
giveaway that I have decided to add another prize! I will pick 2 names: the first name will receive the bracelet, the second will receive the second prize, which I have yet to determine.
Basically, I have been spending most of my time reading lots of blogs and making some new Internet friends and having a great time with this contest, but I did time a little time to make a new jewelry set that is now for sale in my Etsy Shop.
This set is a little different for me because I almost always use silver, but this set is gold. I have made a charm bracelet, charm necklace and earrings to match. Here they are: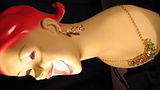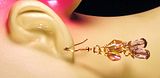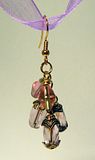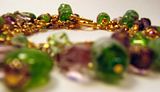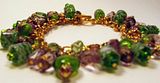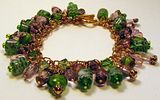 Please click on any of these images for a larger view.
And if you have to have them....you can purchase them here: Necklace, Bracelet, Earrings.
Please keep the comments going on the One World One Heart Post! There is still time to enter to win!
Enjoy the rest of your weekend!