I have posted some lovely pieces in my shop. Purple is one of my favorite colors, and I went to town making some new jewelry.
As a matter of fact, These pieces where once one big necklace that I made and was never happy with, so finally I took it back apart this week and created these pieces out of it. I used to hate to do things like that, but I have accepted that sometimes a piece doesn't work out right and you can just let it go...
As a bonus, I have made several pieces out of it.
This is my first stretch bracelet in years! I got my start as a youngster with a little unicorn duffle bag full of beads and stretch cord. (I seriously am longing for that pink duffle bag right now....I just want to see it. Wow, memories)
Lovely Lavender Stretch Bracelet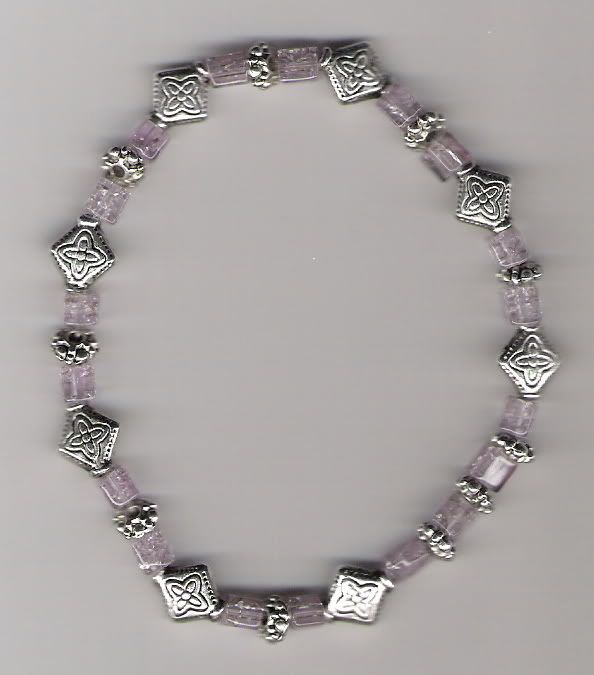 Simple & Beautiful.
(I hate the photo, but unfortunately right now I leave for work and get home when it is dark out. It doesn't make for great photos when added to my crappy camera)
Amethyst Earrings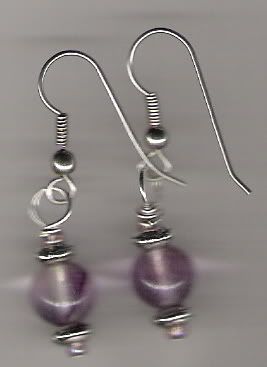 I am crazy for this pendant. I will probably make more in other colors or schemes using this pendant, though!
Lovely Lavender Pendant Necklace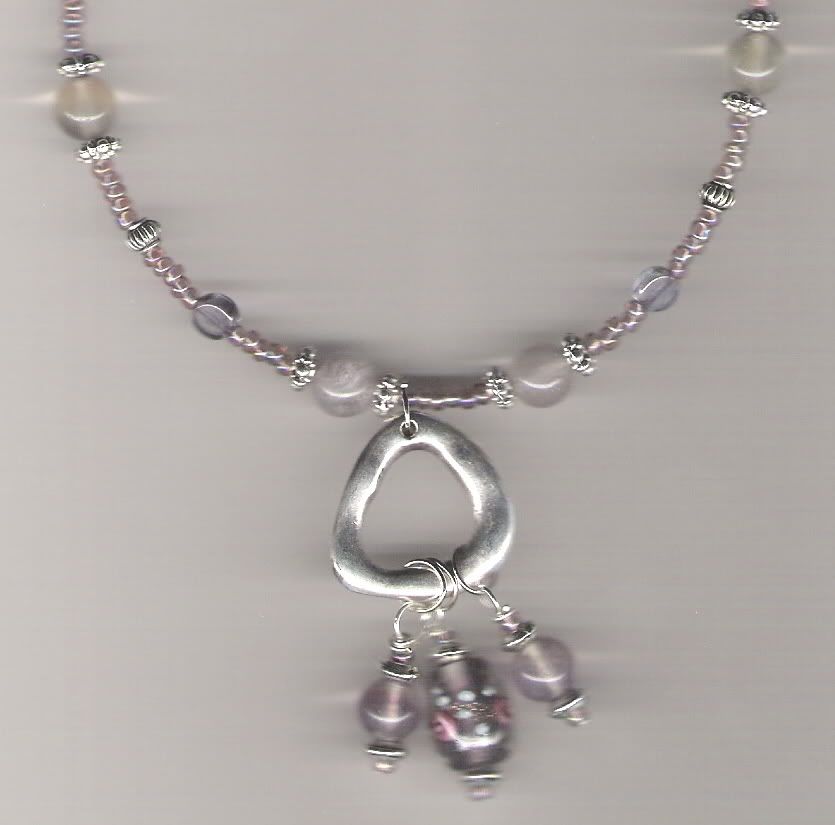 Adorable and Simple.
Lovely Lavender Necklace

And my favorite, a charm braclet!
Lovely Lavender Charm Bracelet

All are available in my shop for sale right now!
Take care!
Kim