Hey Everyone! Make sure you read my September Newsletter (previous post). Also, I have picked 2 winners for my contest last month, and I have emailed them...

This is a long weekend for me. Plus, my beloved significant over left this morning for 2 days, so I am trying to keep busy. I have updated my Etsy Shop and eBay store with bath and body sets. Especially exciting is that I have eBay auctions going, so you could really get some of this stuff really cheap!!

There is different stuff at both stores, too.

Here's a little peek: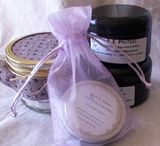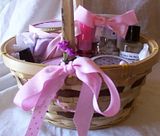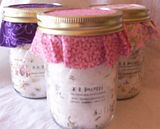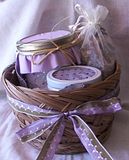 There are a few more to go!
Tonight I am being creative and making stuff! Perhaps I will get some more listed tomorrow.
Oh! And school has begun again for me....well, it starts Tuesday, but it is online and I can access it. I am trying to get ahead this semester (yeah, right), so I am trying to reserve tomorrow afternoon to get started.
I hope you all enjoy your Labor Day tomorrow!
Love,
Kim