DAY THREE: TUESDAY
Today we got up and drove to Penn's Cave. It was this crazy drive getting there and ended on a farm. We were confused, but it ends up that the cave is right on a farm.
We got tickets for the cave and for a wildlife tour that they had. Penn's Cave is the only cave in America that you can see by boat.
We trecked down this steep hill and steps to get to the cave and got on the boat.
View looking out from the edge of the cave.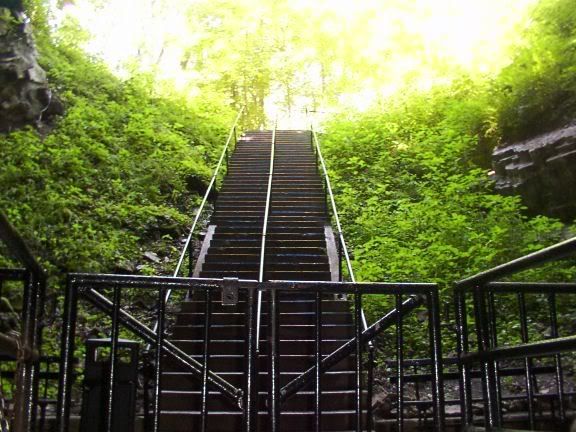 Boat with tour guide. He was entertaining.



Okay, so I got a bunch of shots from inside of the cave; however, they didn't really turn out that great. My digital camera is pretty crappy and I didn't bring my "good" camera for whatever reason. But, I will share some of the photos with you.
Also, this tour was completely by boat. It was truly one of the coolest things I have ever done. Also, it is really really dark inside the cave (obviously), at points they would turn off their spotlight and show us what total darkness is. Really eery!
Here are some photos: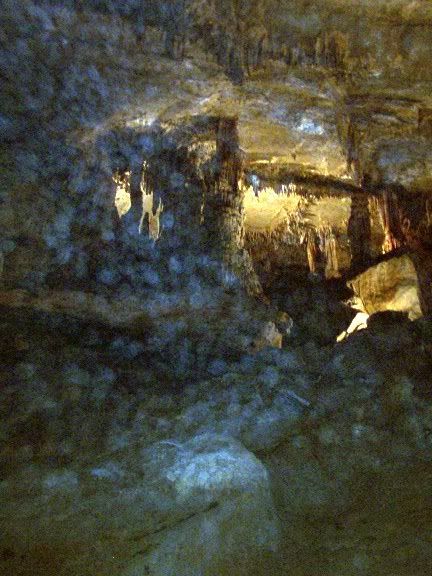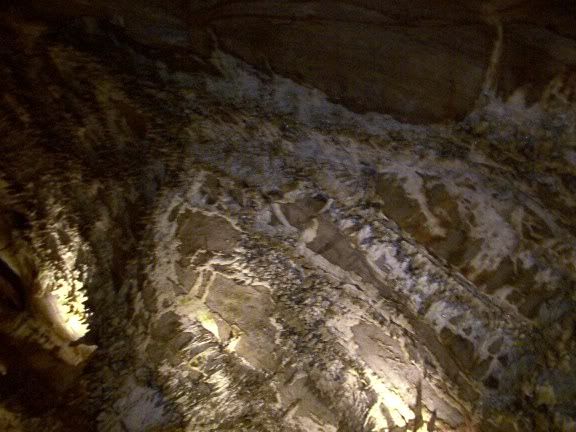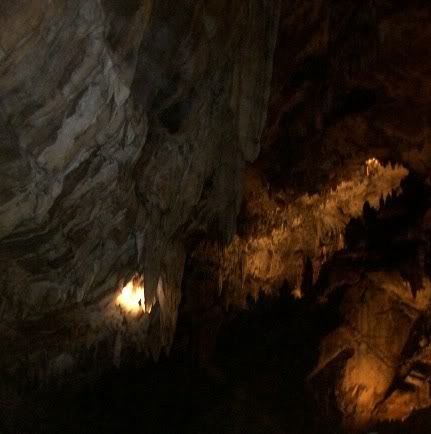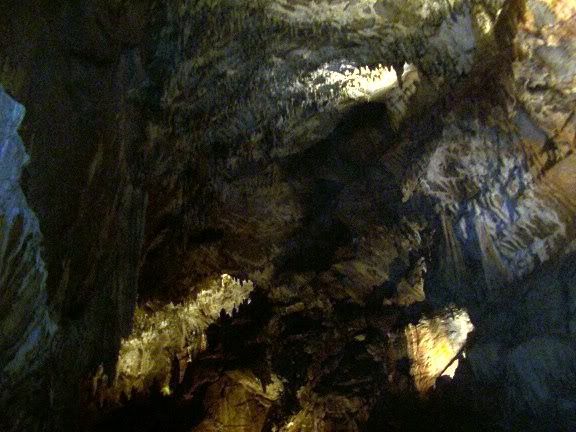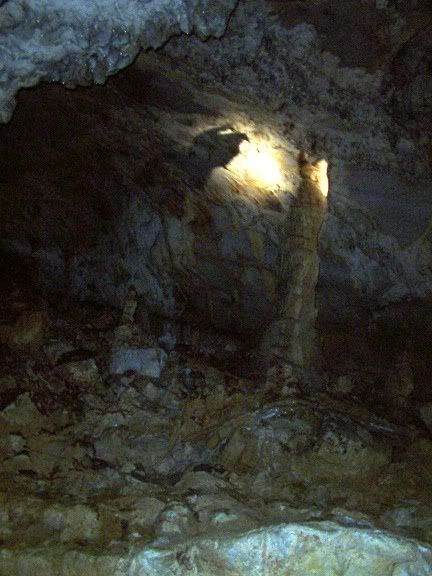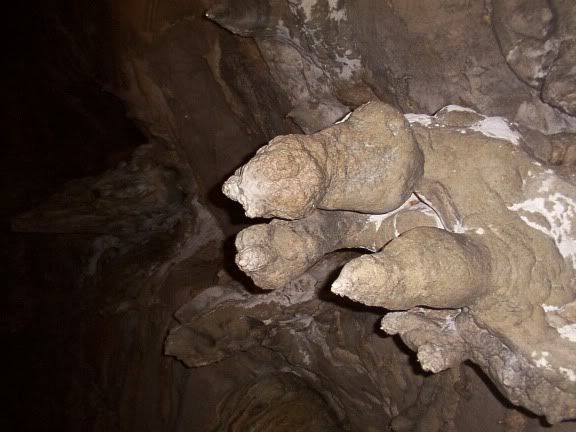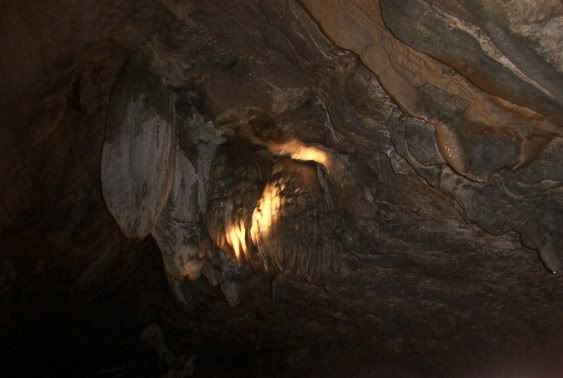 In the back of the cave, the two brothers who took possession of the cave blasted out the back and created a man-made lake. The tour continued out and onto the lake. (The take leads to the creek again. They built the lake in order to generate hydro power. It is no long in use, but the lake is very cool.
This photo is from the inside going out.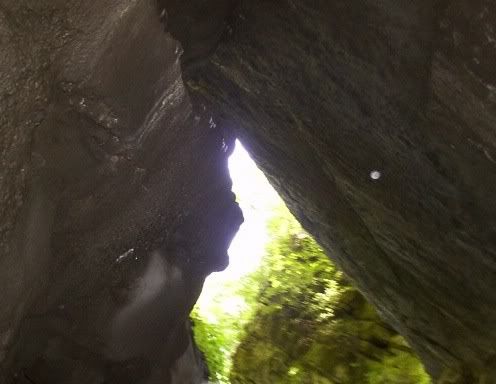 Swan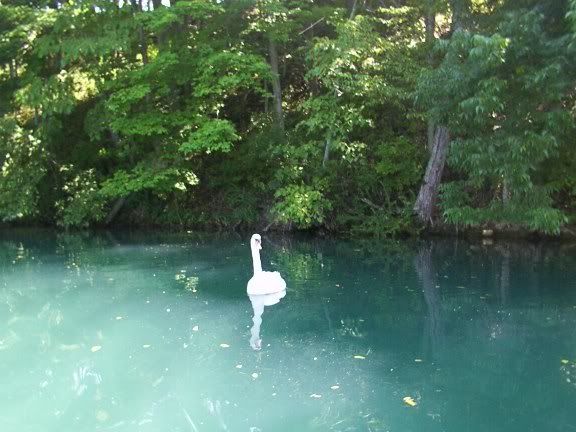 Swan again. In the background is where the hydro power plant was and beyond that the creek.

There was a little island in the middle of the lake.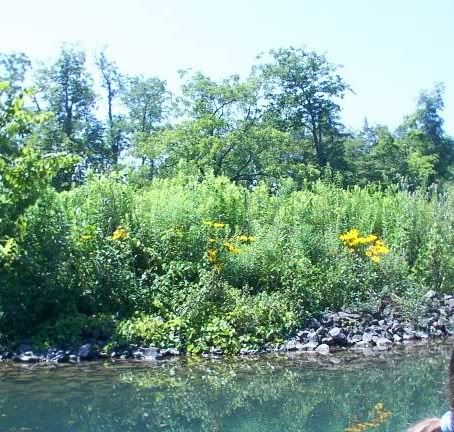 This is the view going back in towards the cave: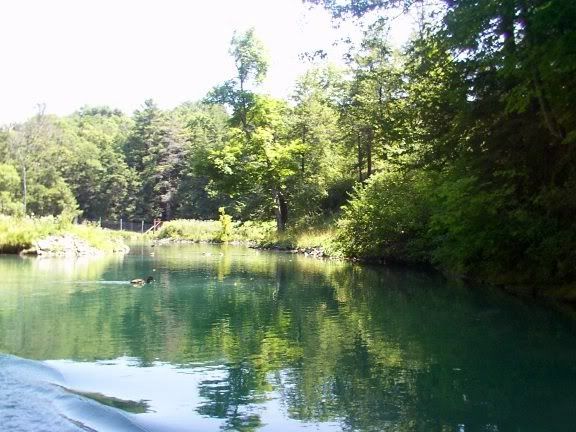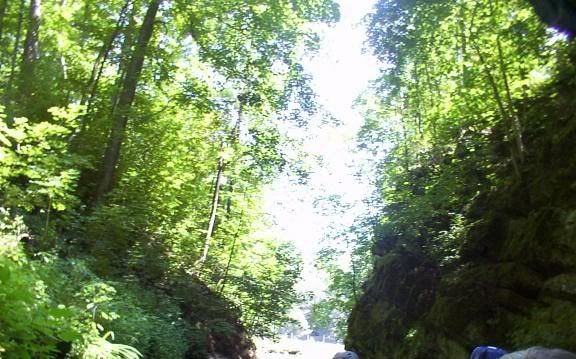 Cave entrance from the lake. We had to duck our heads to get back in.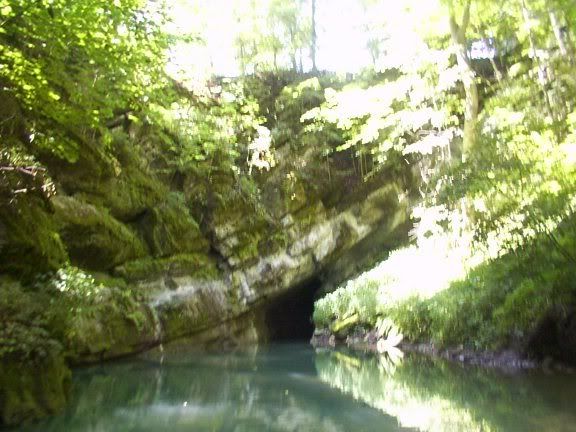 Although the cave was definitely the best feature of the day, and probably my favorite thing on vacation, they had a wildlife tour at Penn's Cave as well. We went on it mainly for my boyfriend's daughter (11 years old) sake. I don't think that I would do it again, though.
Elk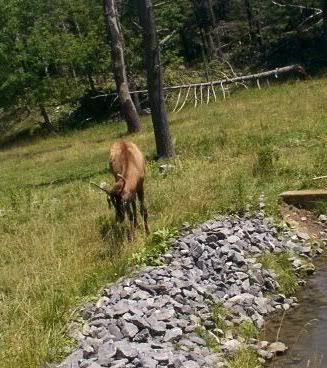 Elk with 2 babies



More elk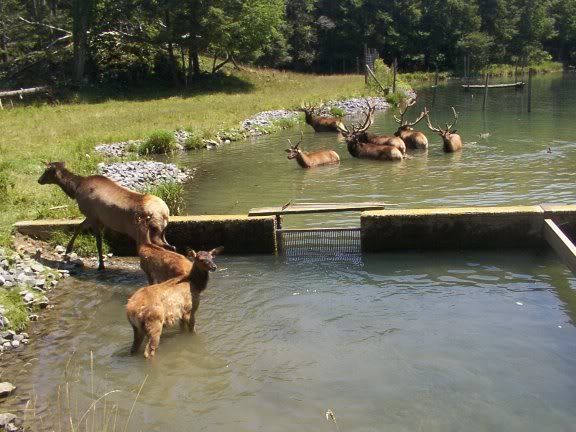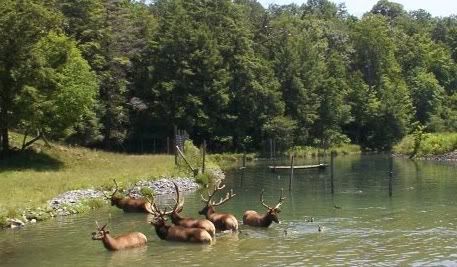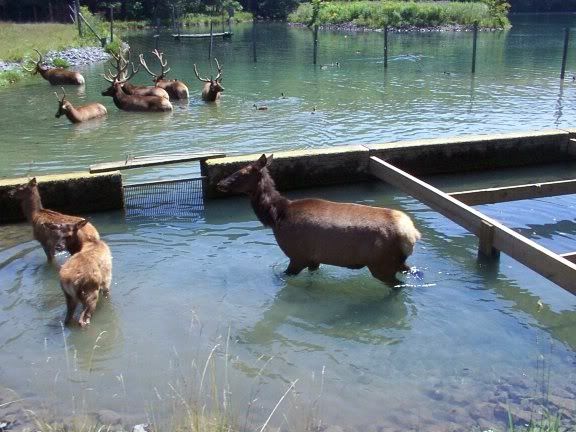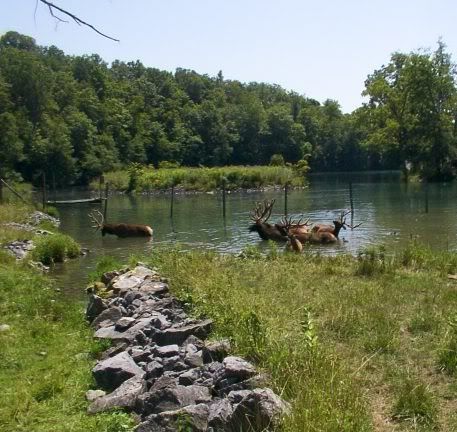 A bear. I hated the fact that he was in a cage. There were 3 total.



There are deer out there....somewhere....



Albino deer (hidden behind the tree)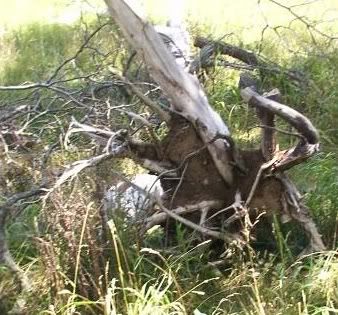 Bobcat



Look how beautiful it was!! These are longhorn bulls.

These photos are from a peculiar Africa museum. No, that's rude, it was pretty cool, really. It just seemed kind of out of place.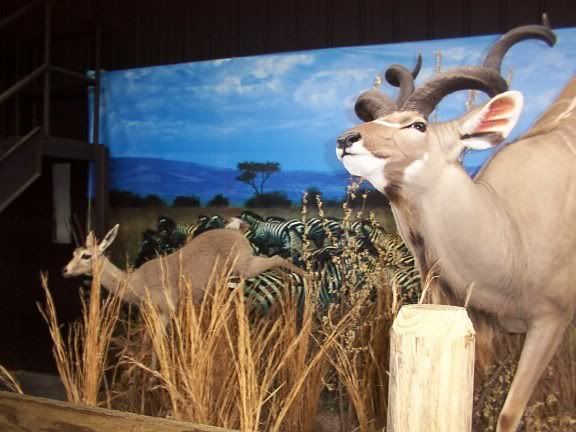 After Penn's Cave, we decided to take Delissa to State College to see Penn State. She loves the football team, but has never been to the stadium. We also did a short tour through the cute little town, too.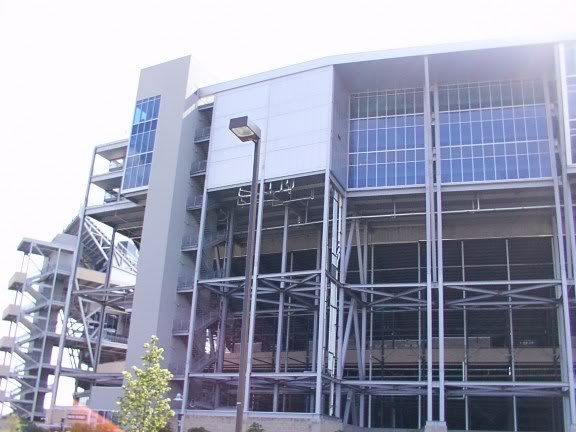 Joe Paterno monument.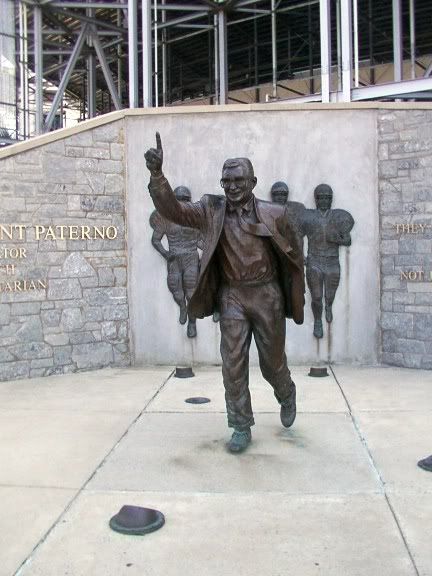 After this, we went home and cooked on the grill. Then another night of campfire fun and s'mores.
mmmm....s'mores.....I miss s'mores!!
Okay folks! More photos another day!
I hope you are enjoying my little entries!
I will be posting the August newsletter for B.B. Bellezza soon, too!
Thanks!
Love,
Kim